JUNE LAST-MINUTE DEALS: LASTEST AVAILABILITY
A face-to-face experience with the sea in SEA SPACE
The fantastic
beaches of Le Marche
 are waiting to give you a stay full of sun, relaxation and fun.
And this year at
Villaggio Spinnaker 
is even more
BLU.
In fact the stretch of coast in front of
Fermo
 has boasted the
Blue Flag
 for several years!
You really can't miss our
JUNE LAST-MINUTE SPECIAL
from
JUNE 11 to JULY 2
you can have an
up-close experience with the SEA
in the brand new
SEA SPACE Mobile Homes.
An exclusive holiday awaits you thanks to the special and innovative features
of our
new Mobile Homes
:
►
 their
location
 is the closest to the sea
►
 you have
direct access
 to our
private beach
►
beach umbrella
and
 sunbeds
reserved in the
 FIRST THREE on the beach
►
 summer
breakfast directly at the beach bar
Now that's a
REAL HOLIDAY BY THE SEA
!
ATTENTION: LASTEST AVAILABILITY
Period
01/06/2023 - 30/06/2023
Package includes:
1 beach umbrella with 2 sunbeds at our private beach;
Entrance to the holiday village pools.
It also always includes:
Unlimited access to fast Wi-Fi Internet;
Parking;
Daytime and evening entertainment for all;
Initial and final housekeeping; 
Electricity/water/gas consumption;
Independent air conditioning;
10,000 sqm dog play area and dog trainer.
Several paid services are also available, including:
Wellness center;
tennis court, soccer field and basketball court.
loading form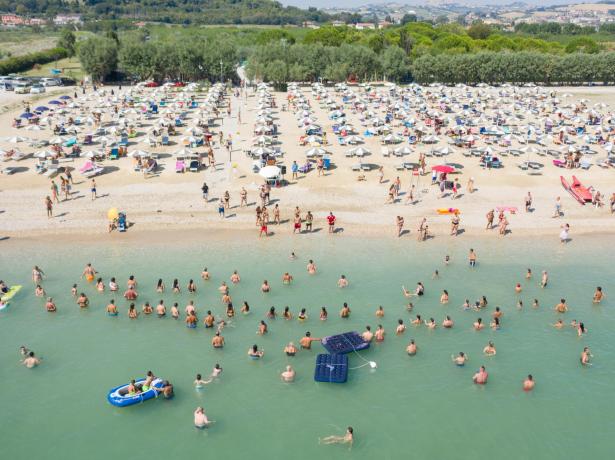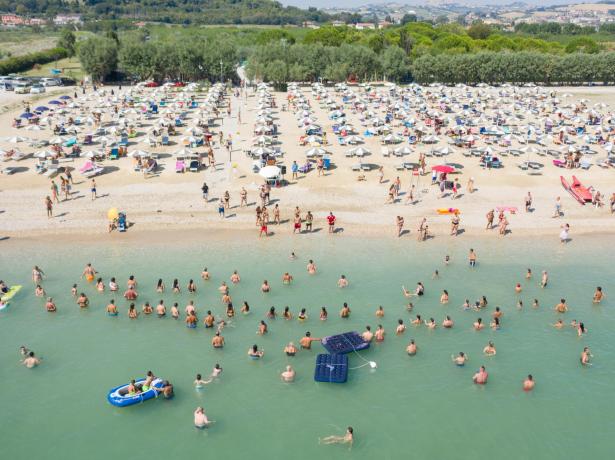 Strong points of the offer
Excellent location
Parking
Outdoor pool