AUGUST IS DISCOUNTED: €100 free
For a wonderfull stay in Mobile Homes SEA SPACE
We want you to go on holiday this year with a smile!
At the Spinnaker Holiday Centre you have one more reason to be HAPPY.

Because spending your summer here is a real paradise and above all because your holiday in AUGUST is DISCOUNTED.

Yes, for the hottest month of the summer, we have decided to give you a unique and special gift,
which represents a unique and exclusive novelty for Holiday Center Camping Spinnaker!

In fact, if you book at least 14 days between 30 July and 6 August 2022
YOU WILL RECEIVE A DISCOUNT
of €100
in our Mobile Homes


Link the remaining days, in the previous or the suggestive week and do not miss the opportunity you have been waiting for:
spend a holiday immersed in complete relaxation at an EXCLUSIVE RATE!


Period
30/07/2022 - 06/08/2022
Accommodation
NEW SEA SPACE
The package includes:
1 beach umbrella with 2 sunbeds on our private beach.
Also always included are:
Unlimited access to fast Wi-Fi Internet;
Parking;
Daytime and evening entertainment for all;
Initial and final cleaning; 
Electricity/water/gas consumption;
Independent air conditioning;
10,000 sqm of playground for dogs and dog trainer.
Various services are also available for a fee, including:
wellness centre;
tennis court, five-a-side football pitch and basketball court;
entrance to the holiday village swimming pools.
loading form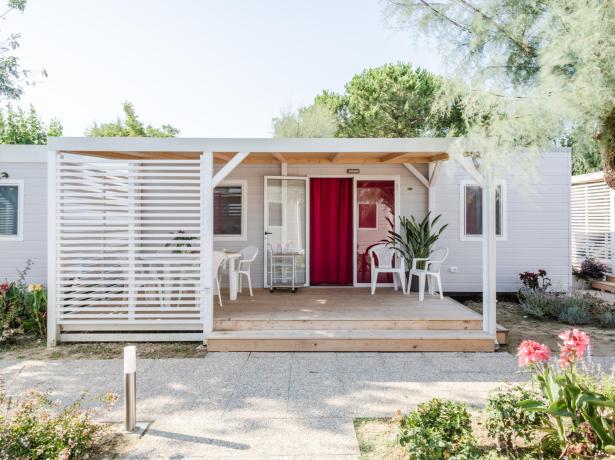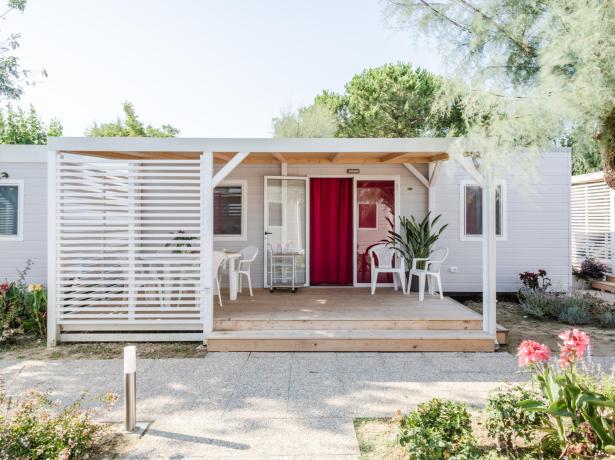 Strong points of the offer
Air conditioning
Broadband Wi-Fi Internet connection
Excellent location
In-house dining
Beach included